What to Do in Český Krumlov?
Our beautiful town has many monuments and lesser known spots but it also offers many different experiences. Try one of our Experience Packages for an unforgettable experience. We take care of everything. This can also be a great gift! Our nice receptionists will also help you with booking tickets for various events and offer additional tips to make your trip even more enjoyable. We hope to see you soon!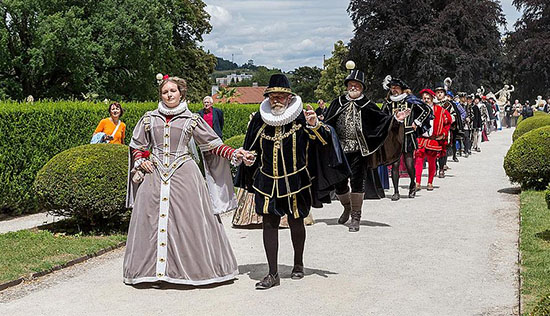 Five-petalled Rose Celebrations (June)
The municipal Renaissance celebrations are the highlight of the season. For one weekend, the whole town returns to the 16th century when the famous House of Rosenberg ruled their vast dominions from Český Krumlov. The events include concerts, fencing and theater performances, artisan craft demonstrations and a medieval fair. A costumed procession passes through the town several times with thousand renaissance noblemen, townsfolk and craftsmen. Book your stay well ahead!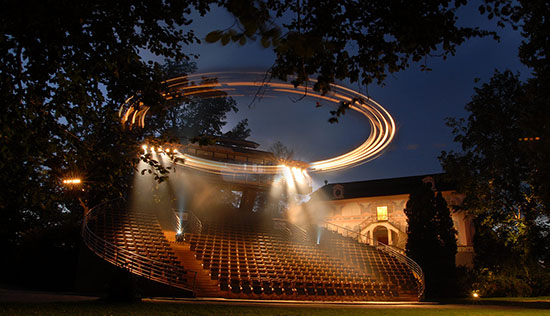 A Summer Full of Culture
Summer season is packed with events in Český Krumlov and there is always something going on. We recommend visiting the unique
Revolving Auditorium
located in the Castle gardens. Music lovers can attend the
Chamber Music Festival
with concerts in historical locations including the Baroque Theater, or the I
nternational Music Festival
. Our lovely receptionists can help you with ticket booking and other event ideas.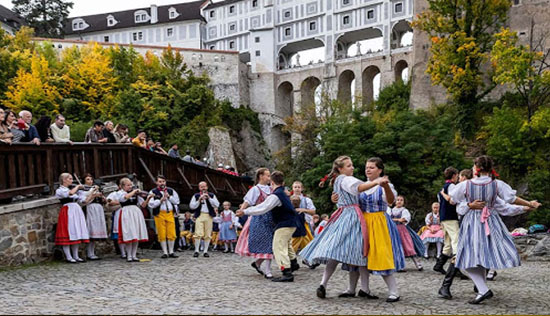 St. Wenceslas Celebrations (September)
A traditional festival in honor of St. Wenceslas, patron of Bohemia, of beer brewers and winemakers. The celebrations are relaxed and fun, focusing on good food and drink and also folklore music (both on official stages and spontaneously in the streets). An Open Door Night of Museums and Galleries with many special events is part of the festival too.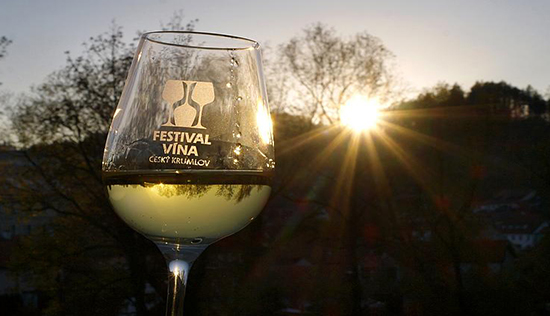 Wine Festival (October - November)
This new addition to local events is the brainchild of local wine enthusiasts. Attend specialized wine tastings in one of the local taverns and restaurants,  led by leading sommeliers and wine makers. You will be surprised by the exceptional quality of wines and the unique relaxed atmosphere. Warning: capacity is limited and advance reservation required (our receptionists can help). The festival culminates with the Castle Wine Celebration.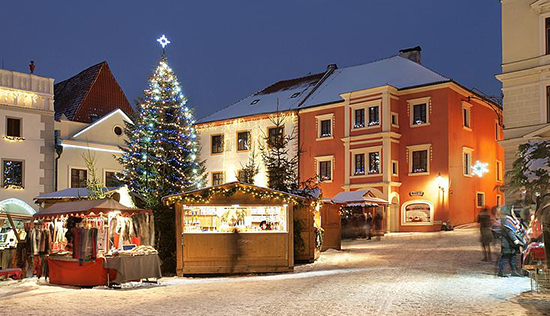 Advent and the New Year
Advent (4 weeks before Christmas) is a festive period for Český Krumlov: a splendid decorated Christmas tree graces the Square with many Christmas market stalls offering traditional delicacies. Children in particular love many of the events: postal office of the Baby Jesus, St. Nicholas present distribution, carol signing, feeding the castle bears etc. The Square is also a focal point of New Year´s Eve celebrations with concerts and other performances.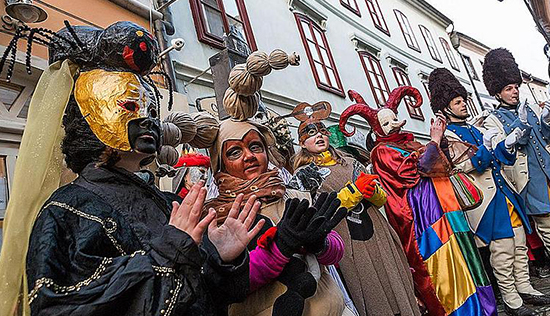 Spring Events (February - May)
Both the nature and town awaken for a new season. Český Krumlov offers you for example a traditional mardi grass procession (February). Easter marks the traditional Easter fair. Magical Krumlov is the main event of spring (May) – a festival to celebrate the month of love with the traditional witch burning, lantern procession, erection of the maypole, concerts, and a May fair.