Český Krumlov for Our Guests
Here you can find some ideas on places to visit in Český Krumlov and around. Whether it is your first time or you visit the town frequently, there is always more to discover! Do not stay just in town – there are plenty of great sports outside of it too. Our nice receptionist will be happy to offer additional tips and help you with booking tickets. Just ask!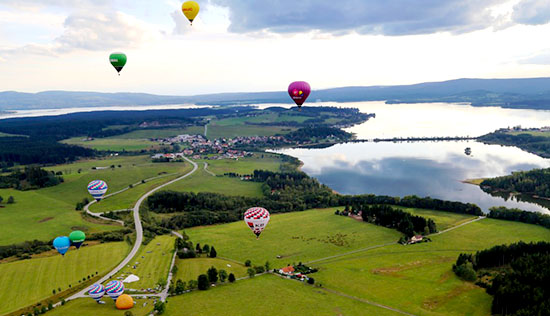 Lipno Lake
The largest artificial lake in the Czech Republic is a popular tourist spot. Rent a boat in the summer or take a cable car uphill to the Treetop Tour and Kingdom of the Forrest (with many play areas for kids). In winter you can ski down the gentle slopes (ideal for beginners) or ice skate on the lake.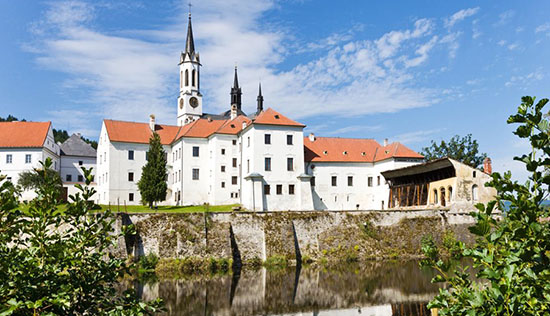 Monastery Vyšší Brod
The cistercian monastery was founded in 1259 by the nobleman Vok from the House of Vítkovci. It is one of the oldest and most significant monasteries in our territory. Practicing monks inhabit it to this day. Most of the monastery is accessible to public.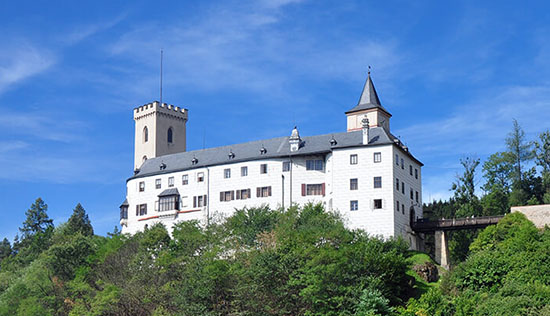 Rožmberk Castle
This splendind castle, standing proudly above the Vltava River is calmer then the Krumlov castle. Learn more about the birthplace and the first set of the powerful House of Rosenberg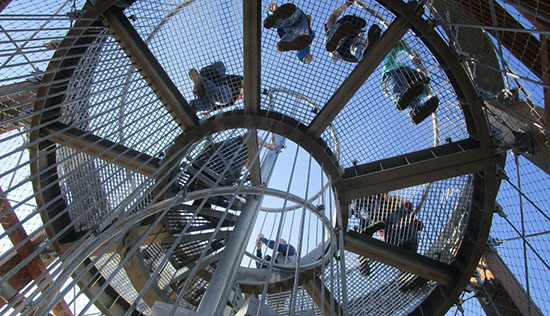 Lookout at the Hradiště Hill
A 30-meter tall lookout has been erected above the Hradiště settlement in the winter of 2018 at 774 meters above sea level. The Alps can be seen in clear weather as well as the hills of Plechý, Vítkův kámen and Kleť and the valey of Budějovice.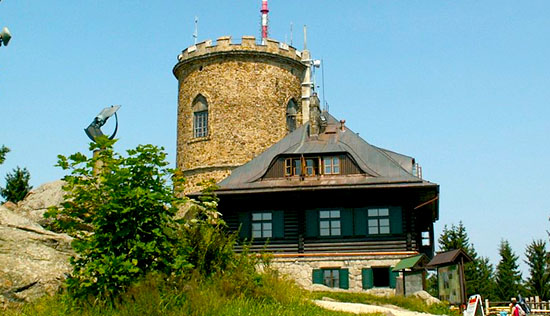 Lookout on Kleť Mountain
Kleť is the tallest mountain of the Blansko Forrest, which is part of Šumava (Bohemian Forrest). At only 6 km from Český Krumlov, it is easily reachable by walking, biking or you can take a cable car from Krásetín village. The oldest stone-made lookout in the Czech Republic is located atop the mountain. At clear weather you can see the Alps, Lipno Lake and the Temelín nuclear power plant.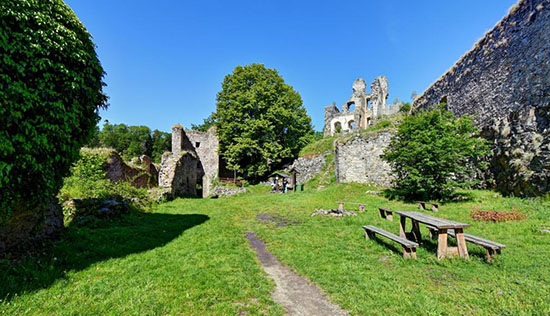 Dívčí kámen (Maiden´s Stone)
Dívčí kámen (Maiden´s Stone)  was an impressive Rosenberg castle built at the confuence of the Křemže stream and Vltava between Český Krumlov and České Budějovice. Today it is a large ruin with foundations of Celtic oppidium nearby.