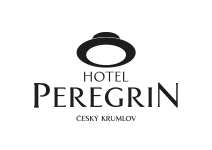 Masná 139
381 01 Český Krumlov

+ (420) 734 578 509
+ (420) 380 743 834
info@hotelperegrin.cz
Operator: Pereinvest s.r.o.
IČO 24191302, DIČ CZ24191302
Hotel is located in the center of historical medieval town of Český Krumlov. There are narrow lanes and the town belongs mainly to pedestrians. That adds to our town´s magical and friendly atmosphere. Please try to respect the character and authenticity of our town and observe the rules and limitations on motorized vehicle entry. Český Krumlov is best enjoyed on foot. 

BY CAR
Entry by car into the town center is  very limited. We strongly recommend parking your vehicle at one of the municipal parking lots (clearly marked P1, P2, P3 or P4) or at the parking lot by the Český Krumlov brewery (discounted parking rates available here for our guests) and then walk by foot to the hotel (about 10 minutes). If you have heavy luggage or some physical difficulties, you can use a taxi to drive you from the parking lot to the hotel. 
Entering the town center by car is allowed only between 3 pm and 10.30 am with a special permit (150 CZK per one-time entry pass). You can buy the entry pass at the Info Center or at hotel reception. Please consider if this is really necessary in your case! Parking your car in the town center, even for a short while, is very difficult and you can be fined for rules violation.

PUBLIC TRANSPORT
Český Krumlov is easily reachable by bus from Prague and other major towns (journey time from Prague approx. 3 hours). There are two bus companies operating direct bus lines from Prague: Regiojet and Flixbus. The bus station is conveniently located in the proximity of the town center and it is a comfortable stroll along the ancient stone bridge through Horní Street to the Hotel.
You can also reach the town by train. The train station, however, is nowhere near the town center and it will take you at least 20 minutes to reach the Hotel (take the route downhill from Vyšný Quarter). We recommend taking a taxi to and from the train station. 

OTHER
A Shuttle Bus is a popular way of transport as it takes you to various destinations at your own preferred schedule. CK Shuttle has the widest network but there are many operators available. You can also reach Český Krumlov by plane – the nearest available airport is 20 km away in České Budějovice. Nevertheless, the landing strip is grass only, so not suitable for private jets and larger airplanes.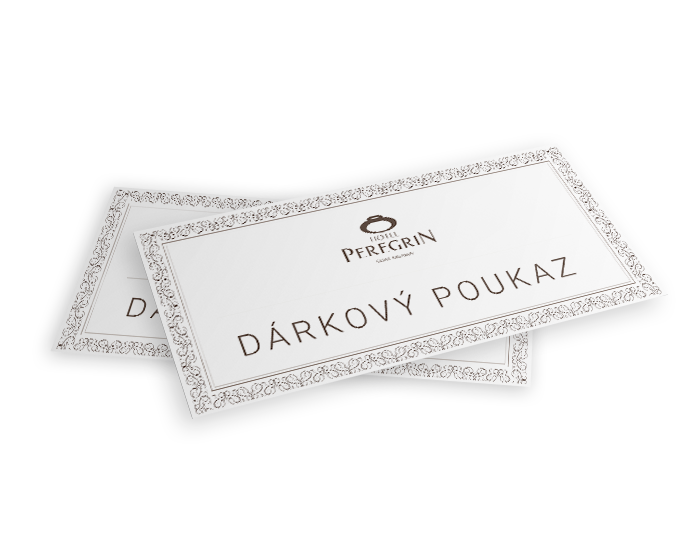 A Gift Voucher for a stay at Hotel Peregrin is an ideal present for many occasions. Treat your loved ones to an exceptional experience by giving them a stay at Suite Odysseus with private terrace and a view over the castle and town. We also have a number of experience packages available. You will receive a beautiful printed gift certificate with any purchase.
How do I find out room availability and prices?
Look at our online booking form where you can select required dates and room types. You will see our room availability and prices instantly and you can book straightaway. Don´t forget that booking direct gives you the best deal
What are your measures during Covid 19 pandemic?
Our guests´ and personnel safety is our utmost priority. We adhere to all current government guidelines and recommendations for hotel operation. Hand disinfectant is available in all public areas. All common spaces are regularly cleaned and disinfected. Rooms are cleaned and disinfected across all spaces and with the UV-C germicide light. We maintain social distancing and wear face masks as required.
For a contactless check-in and check-out, we recommend using the Alfred app (unique link will be sent to you along with your booking confirmation).
What are your check-in and check-out times?
CHECK-IN: You can check-in from 2 pm. We will happily check you in earlier, should your room be available. Our reception usually remains open until 5 pm. If you arrive later, we will get in touch with you about key collection from a deposit box on the hotel
CHECK-OUT: We ask you to kindly vacate your room by 11 am. You can store your luggage free of charge at our hotel. Both check-on and check-out can be done in an entirely contactless way using the Alfred application (unique link will be sent to you with your booking confirmation).
Why do you recommend booking DIRECT with the hotel and not through Booking and other aggegators?
Aggregation portals such as Booking look very convenient. They are the unfortunate "necessary evil" and delivering much harm to the hospitality industry. Did you know that hotels need to pay up to 30% of your entire stay as booking fee? This makes your stay more expensive. Also, Booking and other aggregators will not help you if anything goes wrong. You will also get short-charged due to EUR/CZK exchange rate. Support independent hotel owners and BOOK DIRECT! We guarantee best conditions, room upgrades (if possible) and a warm smile.
What about your cancellation terms?
We try to be understanding in these unpredictable times. Cancellation terms will always be clearly stated in your booking and can vary. Unless otherwise agreed, General Terms and Conditions apply: if cancelled more than 7 days prior to arrival, cancellation is free of charge. If cancelled less than 7 days, full fee applies as cancellation charg.
Can I buy a gift certificate?
Yes, we will happily oblige and present you with a lovely printed gift certificate for a stay of your choice. We suggest one of our package experience as an ideal gift too.
How can I pay? Do you accept gift vouchers?
We accept cash payments in CZ and EUR (exchange rate available at reception desk). We also accept Mastercard and VISA payment cards. In addition, we accept (Czech) Sodexo Pass (FlexiPass) and Edenred Benefits gift vouchers (please note we will not be able to give you any cash in return). In case of gift voucher payment or cash payment, contactless check-out is not available; please contact the reception for check-out.
What is included in the accommodation rate?
Accommodation rates at Hotel Peregrin include all services as per your reservation and local tourist tax too. Additional services included may be: breakfast, experiences, romantic flower decorations, wine served in the room etc.
How can I reach the hotel by car?
Hotel Peregrin is uniquely located in the historical town center of a medieval town. We ask you to respect it´s character and leave your car at one of the designated parking lots outside of the town center. Historical center entry is restricted and subject to additional fees. We also warn you that local police can issue fines for unlawful parking. For additional details, see here.