Český Krumlov for Our Guests
Here you can find some ideas on places to visit in Český Krumlov and around. Whether it is your first time or you visit the town frequently, there is always more to discover! Do not stay just in town – there are plenty of great sports outside of it too. Our nice receptionist will be happy to offer additional tips and help you with booking tickets. Just ask!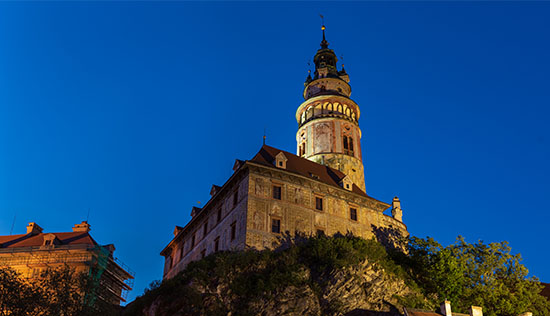 Castle and Chateau
This impressive castle and chateau complex is after the Prague Castle the second largest in the country. We recommend taking the 1st tour route (April-October only) and the unique Baroque Theater. Take 162 steps up the Castle tower to get the best view of town (open all year)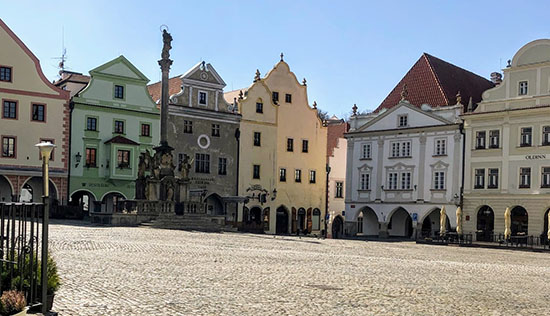 Svornosti Square
This is a classic medieval square with a renaissance town hall and a baroque fountain with a plague column. This is the starting point for exploring the town. A central podium is erected here during events and festivals. Hotel Peregrin is just around the corner from the Square.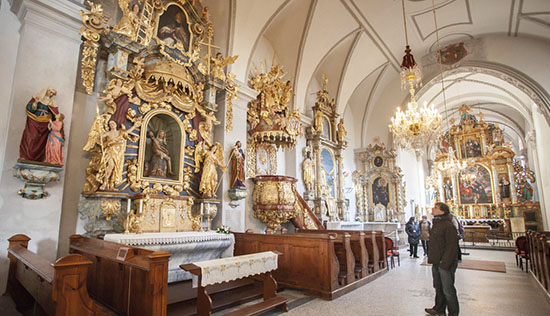 Monasteries Český Krumlov
This monumental monastery complex has recently been grandiosely restored and both the interiors and the garden are now open to public. Do not miss the lane with traditional medieval crafts.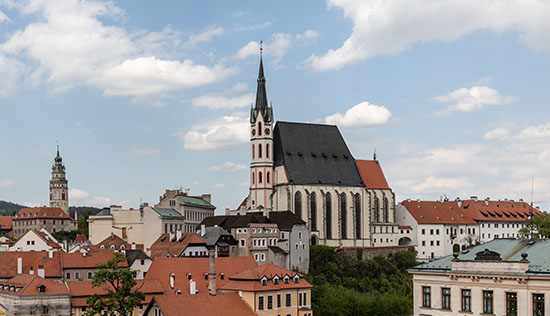 St. Vitus Church
The splendid church spire dating from 1409 symbolizes the spiritual dimension of our town, and counterbalances the Castle tower representing the secular world. The arched dome is similar to its more famous namesake at the Prague Castle.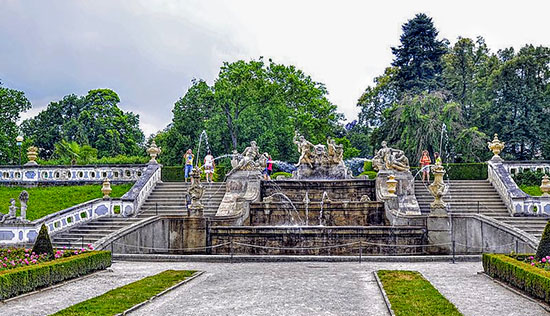 Castle Gardens
Cross all five Castle courtyards to reach splendid and carefully tended gardens. Its front part is in the French style with flowerbeds and a decorative fountain; continue to the back into an English-style park with huge trees. The controversial Revolving Auditorium is located here.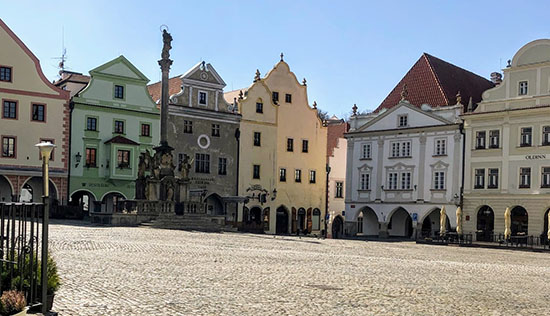 Regional Museum
In case of bad weather or when you have already seen the Castle, we suggest visiting the Regional Museum, located near Hotel Peregrin. Permanent exhibition introduces the town´s rich history; there are timed exhibitions too.